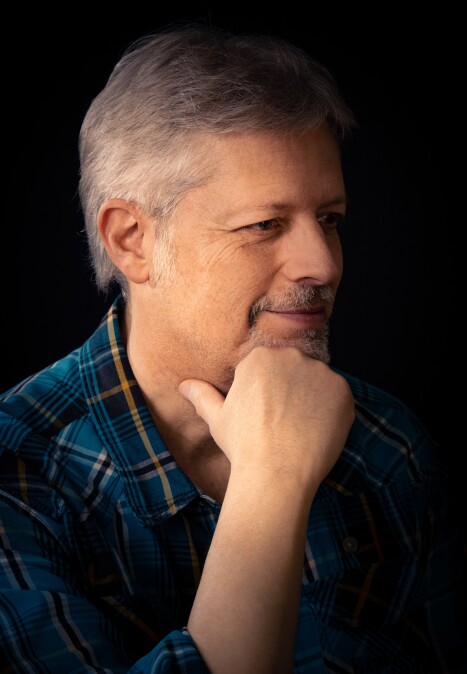 Urs
Stettler
Also serving:
Rapperswil (Switzerland)
Minimum price
190$ for 2 hours of work
Studio Name
DynamicFoto.ch
Urs Stettler is a highly skilled and accomplished photographer who has dedicated his life to capturing the essence of people, places, and moments. As the founder of DynamicFoto.ch, Urs has spent countless hours perfecting his craft and developing a unique style that resonates with clients from diverse backgrounds.

Urs discovered his passion for photography at a young age and acquired his first DSLR camera at the age of 20. He spent years honing his skills before deciding to transform his passion into a professional career three years ago.

Specializing in portrait photography, Urs expertly captures the spirit and personality of his subjects, whether they are business professionals, private individuals, or models in the realms of beauty and fashion. His expertise extends to both studio and outdoor settings, where he employs a keen eye for detail and deep understanding of lighting to create captivating images.

In addition to portrait photography, Urs showcases his versatility by branching out into event coverage, travel photography, architectural shoots, and drone imaging. His comprehensive portfolio reflects his ability to adapt to diverse situations and capture the essence of any subject matter.

Urs is also passionate about sharing his knowledge and expertise with other photography enthusiasts. As an experienced instructor, he offers courses for photographers of all levels, helping them to develop their skills, find their own unique style, and harness the power of their cameras.

When you choose Urs Stettler as your photographer, you can be confident that you're in the hands of a seasoned professional who is committed to delivering exceptional results. His unwavering dedication to his craft, combined with his broad range of skills and experience, ensures that every client receives a personalized and memorable photography experience. Trust in Urs and DynamicFoto.ch to capture the moments that matter most to you.