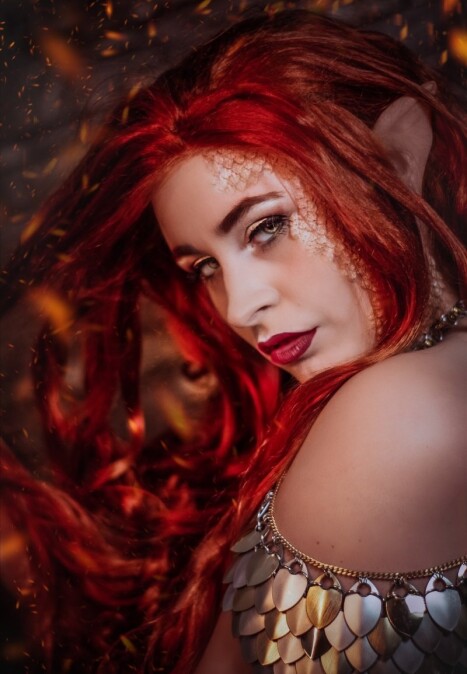 My name is Alina, I am 27 years young and also a professional photographer. And make-up artist, dressmaker, mom, artist and businesswoman to boot.

A few years ago I stood in front of the camera myself and gained fluent experience as a model. Through the many collaborations with well-known photographers I could take a lot and profit.

Even as a child, I always wanted to be my own boss. In 2019, I finally fulfilled this long-held dream.

At that time, I would not have dared to dream that my schedule would eventually be full of shoots, that my pictures would appear in trade magazines.

Starting with classic portrait photography, today I mainly work in the segment of cosplay and staged photography, but also weddings, reportages, baby bump and family shoots are topics that are close to my heart. As a mom of a little daughter, I know the need to have pictures of the offspring only too well.

Originally from the Saarland, I now live in the Palatinate with my long-time partner Jonas and our daughter together. I especially love shooting in nature or in my studio in Pirmasens.

Feel free to visit me, I look forward to seeing you!