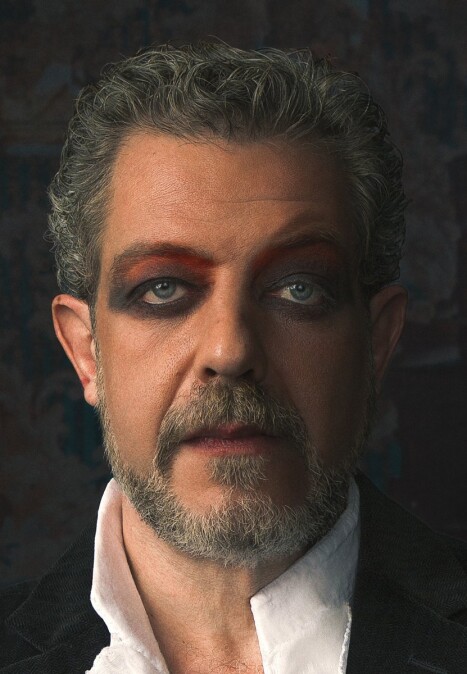 Studio Name
CARLOS HENAINE
Born in 1971, in Puebla, México, Carlos Henaine has a degree in Computer Systems Engineering from the University of the Americas, Puebla. His self-taught training as a graphic designer led him to found EXPLORARE, a design studio that began activities in 1997, a date that coincides with the rise of the internet, so that the firm's activity originally focused on multimedia design and the development of websites. Starting in 2002, he decided to expand activities to meet the needs of his clients for visual communication, such as corporate identity, editorial design, packaging and environmental design.

In 2008 and 2011 he was awarded the Quorum Prize and has won a silver mention, three bronze mentions and a total of ten finalist works in that contest. In 2009, INBA awarded him an honorable mention at the Fifth National Design Biennial. Between 2007 and 2015 he won seven a! Diseño Awards. Also has nine silver mentions and a total of 36 finalist works in that contest. In 2012 he was selected to be part of the first Mexican Design Directory, co-published by Centro and ProMéxico. In 2014 he was invited to participate as a jury in the a! Diseño Awards. In 2016 he won an honorable mention in the first edition of the Diseña Mexico Award. To date, his work has been published in ten books by HOW and Rockport Publishers, international authorities in the field of graphic design.

As a specialist in the communication of visual ideas, he currently explores different paths in the expression of visual arts, with a basis in photography as a medium for creating art. He portraits human reality from the crudest and most authentic emotions, looking into the darkness and light in people. As an emerging artist, he had his first group exhibition in December 2022 at Aguafuerte Gallery and is currently preparing his first solo exhibition in a renowned art gallery in his hometown.